Integrated school of International, Welfare,
Medical in Hiroshima city which is the biggest city in Chugoku and Shikoku region
Education Philosophy

Neighbrly Love
Love your neighbor as love yourself
[Neighborly Love] is an action giving helps for people in trouble exceeding the past between them and difference of nationalities and thoughts.
We have the philosophy for the wish to foster people who can dedicate others cordially with love trying to be [Neighbor], with accepting the others, loving the others as loving yourselves.
Shool
Motto

Confidence and Modesty
"Only One You are the only one and invaluable in the world."
People who are truly confident on yourselves will be permissive to others and accept them, shine with virtue of modesty and devote yourselves dedicating.
We have this school motto to wish all students recognize that they are [The Only Existences] and given essential lives in the world and grow up thorough learnings.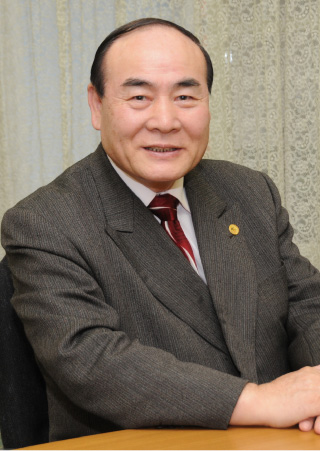 Nursing specialists in Wlfare and Medical with Spirit, Skill, Knoledge
Since we established a kinder garden in 1969, we have built complex businesses as educational corporation, social welfare corporations, medical corporations, business corporations with the thought Creating an ideal environment for everyone from infants to the elderly".
IGL Group, the mother organization of IGL Medical and Welfare College" develops facilities as certified centers for early childhood education and care, vocational school, elderly welfare, internal medicine, dentistry, prevention center of disease in Hiroshima city with the philosophy of [Neighborly Love].
We have been accepting international students with comprehensive strength integrated in fields of ""Global"", ""Education"", ""Global Awareness"", ""Health"", ""Children, Elderly"" and have been considering whole Asia to aim to create "" Arcadia of Asian Standard"",
Fostering specialists in welfare and medical rooting in deep love of humanity is the wish of IGL."
ChairmanKengo Nagami
---
Principal's Message
"Be specialists in filed of welfare and medical with love and knowledge and nestle up others."
We give practical vocational educations to have students acquire national qualifications of "Certified Care Worker", "Practitioner in Acupuncture and Moxibustion", "Bonesetter" and "Dental Hygienist" with "Heart of Love" and " Medical Knowledge".
We are certified as "Applied Professional Postsecondary Course" by MEXT and professional to foster industry- ready specialists. In our school approximately 500 students are studying to acquire national qualifications including international students. IGL Medical and Welfare College is aiming to be "Vocational University".
IGL Medical and Welfare College PrincipalToshiyuki Nomura
| | |
| --- | --- |
| Name of Institution | IGL Gakuen Corporation |
| Name of School | IGL Medical and Welfare College |
| Establishment | 1993 |
| Chairman | Kengo Nagami |
| Principal | Toshiyuki Nomura |
| Address | 1-12-18, Tomohigashi, Asaminami-ku, Hiroshima-shi |
| Toll free phone | 0120-849-501 |
| TEL | 082-849-5001 |
| URL | http://www.igl.ac.jp/ |
"Asaminami-ku, Hiroshima-shi, where the school locate, has various universities. Many students graduating the school go on to the institutions. Make your dreams come true in Hiroshima."