Peace City Hiroshima which is the biggest in Chugoku, Shikoku Region
Since Hiroshima was the first in the world to be attacked by a nuclear bomb it has been fully restored. The city has 1.2million people as the biggest city in Chugoku, Shikoku religion. Also, it is well-known as the city which went thorough the bomb disaster and sends pacific message to the world with throwing international events.
The city is called "Water Capital" as six rivers run through the downtown and visitors enjoy excursing boats and cafes by the rivers. Seto Inland sea where Hiroshima is located is called as ""Oriental Aegean Sea"" due to beautiful landscapes consisting of numerous islands. Hiroshima is composed of beautiful landscapes and peace.

Two World Heritage Sites
Hiroshima has two world heritage sites, "Atomic Bomb Dome" and "Itsukushima Shrine".
Atomic Bomb Dome irradiated 160m far from the center of the explosion in 6th of August in 1945 and part of the building survive from collapse.In 1996, it was registered as world's cultural heritage and has been appealing abolishing nuclear weapons and eternal peace with the appearance as it was.
Itsukushima Shrine, is 1400 aged, was registered as world's cultural heritage and called 「Aki no Miyajima」 as one of three most scenic spots in Japan.The structures, standing on the sea integrating the manner of Heian era palatial architecture, shows beautiful scene fusing with back nature.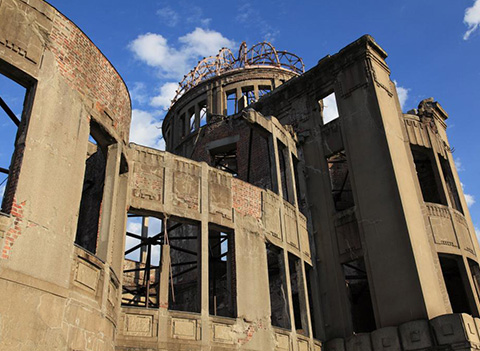 Atomic Bomb Dome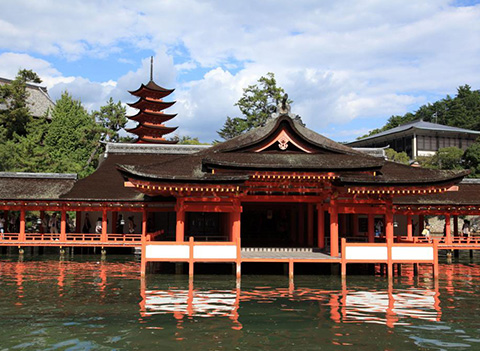 Itsukushima Shrine
---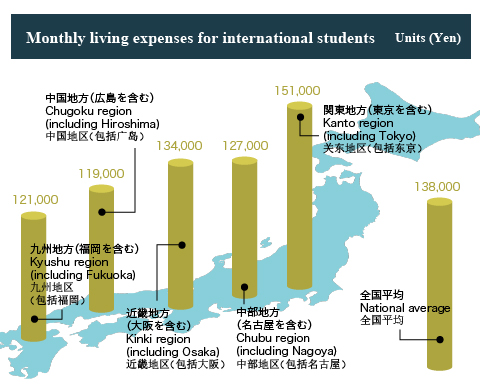 Reasonable Living Expenses
Hiroshima has adequate environment for international students because monthly living expenses are much lower than other big cities such as Tokyo, Osaka and even national average.
Moderate Climate
You can enjoy your life and the changes of the seasons in Hiroshima because of the moderate climate and fewer natural disaster as typhoon, earthquake etc..
---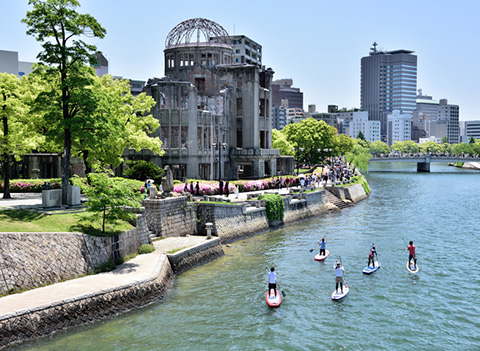 Abundant Activities
Hiroshima boasts many activities, marine sports in the Setonaikai Sea in summer and winter sports in the Chugoku Range in winter surrounded abundant natures.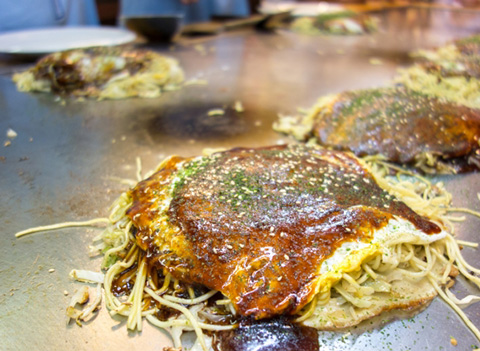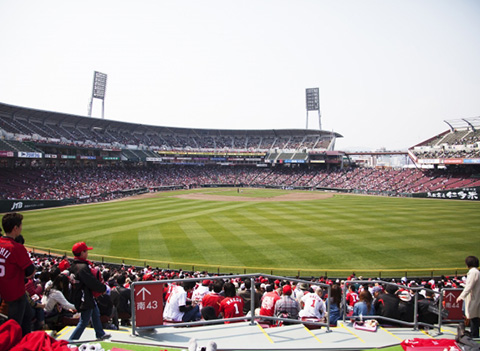 Fulfilled Food, Sport Culture
"Hiroshima boasts many delicious food commencing with ""Okonomiyaki ""and professional sport teams in baseball, soccer, basket ball, volley ball and so forth.Enjoy the food and sport culture in Hiroshima."